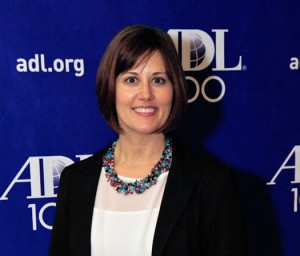 ADL named Melia Dunn, as Project Director for Education for the Central Pacific Region.  Most recently, Dunn served as a Peace Corps Volunteer in Albania where her efforts focused on youth leadership development and training programs designed to build capacities of her professional counterparts.  Prior to her international work, she served as the Director of Development for organizations based in the arts, as well as social services in the greater Phoenix, AZ area.  Additionally, she served on the Board of Directors for Tempe Leadership and accepted a 2-year commitment in the role of Program Chair.  Ms. Dunn is a firm believer in the transformative power of education programs which help to shape the character and potential of our future leaders and she is eager to continue ADL's efforts to reach students, teachers, administrators and community leaders in the Bay Area and throughout the Central Pacific Region.
 For more information please contact ADL at 415-981-3500.
 The Anti-Defamation League, founded in 1913, is the world's leading organization fighting anti-Semitism through programs and services that counteract hatred, prejudice and bigotry.