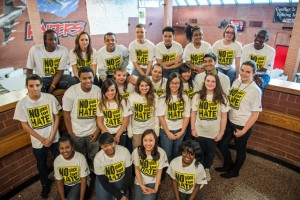 Statistics show that our schools are becoming more diverse.
No Place for Hate® celebrates that diversity and offers a unique opportunity to prepare young people to succeed in a rapidly changing world. The initiative seeks to provide a method for combating bias, bullying and hatred in our schools and offers a unique opportunity to incorporate new and existing programs with one consistent message. No Place for Hate creates more harmonious communities by combating bias, promoting respect and increasing an appreciation for the richness that diversity brings.
ADL is currently seeking new schools to join the Initiative with the 2015-16 school year.  To learn more about this initiative, including the process for No Place for Hate designation, sample resources and optional workshop sponsorships, visit www.adl.org/nohatebayarea.  Prefer to speak with an ADL Education professional?  Call 415-981-3500.
Launched officially in the Bay Area with the 2014-2015 school year, ADL has happily partnered with 22 schools and organizations including K-12 public, private and charter schools, as well as after-school programs.  To see all participating 2014-2015 No Place for Hate partners in the Bay Area, click HERE or on the image below.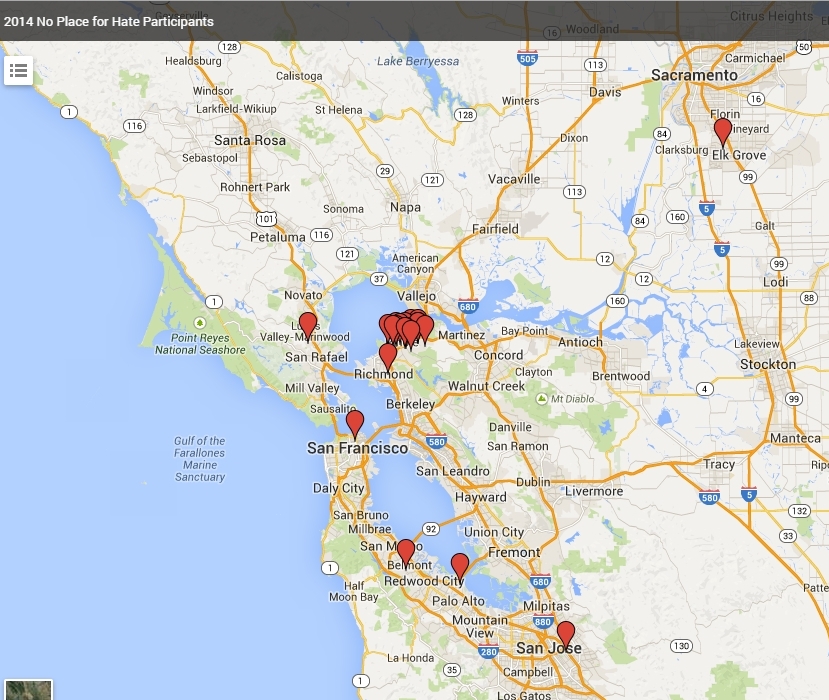 No Place for Hate is underwritten through generous support from the Graham Family Foundation, in memory of Victor and Olga Graham, Linda and Eric Horodas, Beverly and Jay Ripps and the V.O. Smith Family Foundation.